Light Weight
is a puzzle in
Professor Layton and the Curious Village
.
Puzzle
Here we have eight small weights that all look the same. However, one of the weights in the group is slightly lighter than the rest.
Using this scale two times, you can find out which of these weights is lighter than the rest.
So, which weight is the light one?
Hints



Click a Tab to reveal the Hint.
Solution
Incorrect
Too bad!
The light weight changes each time you try the problem. Think about what you need to do and try again.
Correct
That's right!
To solve this puzzle with no guesswork, you must load three weights on each side of the scale for your first measurement. If you manage to get that far, the rest is easy.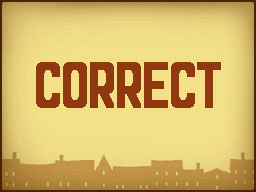 A big thanks to http://professorlaytonwalkthrough.blogspot.com
Ad blocker interference detected!
Wikia is a free-to-use site that makes money from advertising. We have a modified experience for viewers using ad blockers

Wikia is not accessible if you've made further modifications. Remove the custom ad blocker rule(s) and the page will load as expected.